ORLY's 5 STEPS TO PEDI READY FEET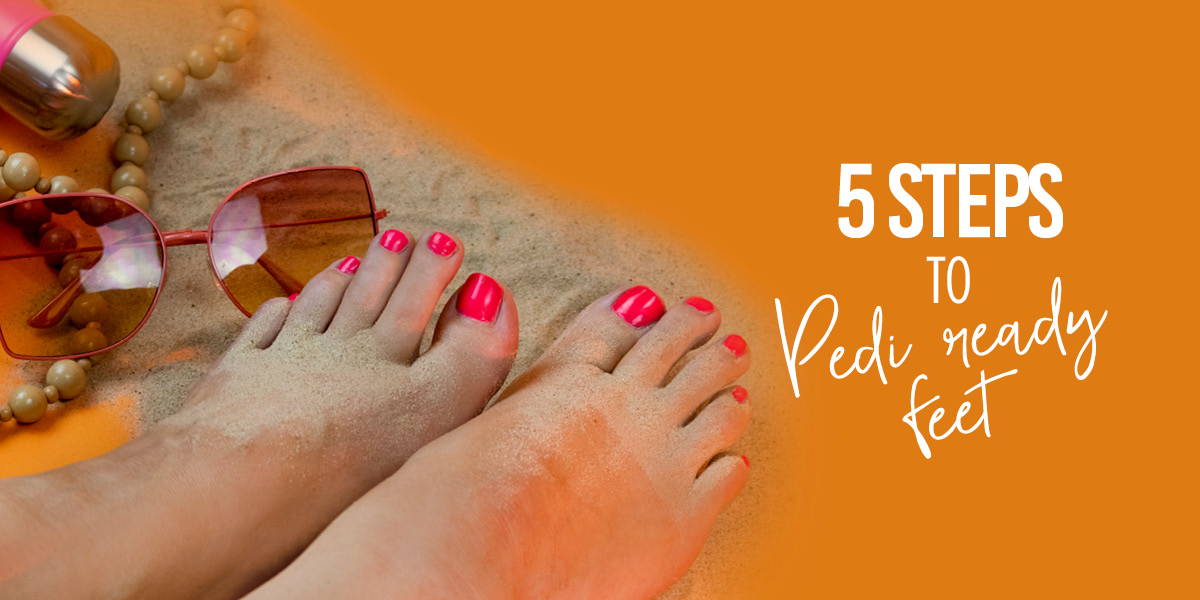 The sun is shining, sunglasses are on and beer gardens are open which means one thing – it's time to get your feet summer ready.
Just because we may not be jetting off anywhere yet doesn't mean we shouldn't embrace the summer staycation pedicure routine. Having summer ready feet isn't just all about having the perfect summer mani pedi, it's also important that we indulge in some foot care, and think about our foot health too – our feet are under constant pressure all day from standing, walking and exercising, whilst bearing our entire body weight, so why not put your feet up and follow these 5 simple steps for the perfect at home pedicure.
Step 1: Prep for your pedi the right way
Rough cuticles and dry unsightly skin on your feet is a big no. The key to a great pedicure is nailing the preparation!
1) Remove any old nail polish from your toenails
Leaving left-over polish on your toenails will produce unsightly bumps on the nail and your polish is more likely to chip and peel. We recommend using our ORLY Genius Remover to remove old polish without stripping away moisture.
2) File and buff your toenails
Using our ORLY Pro Foot File which is a professional, ergonomic foot file designed to curve around your foot and to fit the shape of your heel to allow you to buff any dry unsightly skin on your feet away with ease. The ORLY Pro Foot File is also dual sided, so you have a choice of using a coarse 80 grit side and a medium 150 grit side to ensure you are able to target hard, rough skin on your heels and feet, as well as more delicate areas. File your feet when they are dry for maximum control and best results.
Toenail cuticles need care and attention too. Soften and remove cuticles using ORLY Cutique - one of our hero products! This product is especially useful during pedicures - we've all been there and left our nail polish on our toes too long and been left with stains! ORLY Cutique cuticle remover will transform dull discoloured nail plates with overgrown cuticles in minutes. This cuticle remover gently removes dead skin from the nail plate whilst leaving cuticles soft and pliable. Think of ORLY cutique as an exfoliator for your nails. By using ORLY Cutique before you apply your nail polish you will get a longer lasting pedicure as the products will adhere to the nail plate better. For best results use ORLY Cutique with our Cuticle pusher & remover- this professional cuticle remover tool does all the hard work for you and leaves you with perfectly manicured cuticles.
5) Cleanse your feet and nails
Wash your feet thoroughly in warm soapy water ensuring grease, oils and product on the nails are completely gone from the nail plate. Grease and oils can build up and prevent nail polish from bonding to the nail, which will cause peeling. If you want a quick fix to cleansing we recommend using ORLY Clean Prep, the perfect pre-mani cleansing spray.
A lot of people ask us if a basecoat under nail polish is really necessary for a pedicure. The answer is 100% YES! If you don't want your nail polish to chip and peel that basecoat is essential. A nail polish basecoat acts as double-sided sticky tape on the nail plate, adhering to your nail plate and giving your nail polish something to stick to. If you want ultimate staying power, use our ORLY Bonder. This rubber basecoat grips nail polish to the natural nail using cutting-edge resin technology for a longer lasting pedicure.
Step 3: Paint your pedi like a Pro
Let ORLY nail polish do all the hard work for you. There's a reason ORLY nail polish is loved by nail techs all over world, ORLY nail polish always delivers perfect professional, salon quality results and you only need three strokes of the brush to cover your nail. Start near the cuticle in the middle of the nail plate with your first stroke and paint to the free edge - The colour pigment in the ORLY polishes is baked for striking results without having to apply multiple layers. Simply apply three thin layers of nail polish for maximum coverage.
ORLY nail lacquers contain the ORLY Patented 600 count bristle Genius brush in the bottle. The Genius brush curves to fit the shape of the cuticle to allow precision application with a smooth flawless finish. and the patented rubberised gripper cap allows you ease of opening and control when you are painting.
Here at ORLY we have over 80 shades to choose from, so whether your go-to summer nail colour is white painted toes, or bright neon nail varnish we've got the perfect nail polish.
Top tip- if you want your neon polish to really pop this summer apply one thin coat of white polish to your nail plate before applying your neon shade to really make it stand out.
Head over to our How to apply Nail polish blog for our top tips for the perfect mani pedi.
Step 4: Seal your pedicure
Having good foot care is key to the perfect pedicure. It's important we try to prevent our feet from becoming dry and flaky, so by applying a foot moisturise such as our ORLY PARADISE CREME RICH RENEWAL CREAM after you shower or bath, you will help keep dry, cracked feet at bay and rehydrate your feet.
And there you have it – our top tips for the perfect pedi! Get everything you need for your pedi in our Bright & Bold nail polish set – including 3 perfect pedicure colours!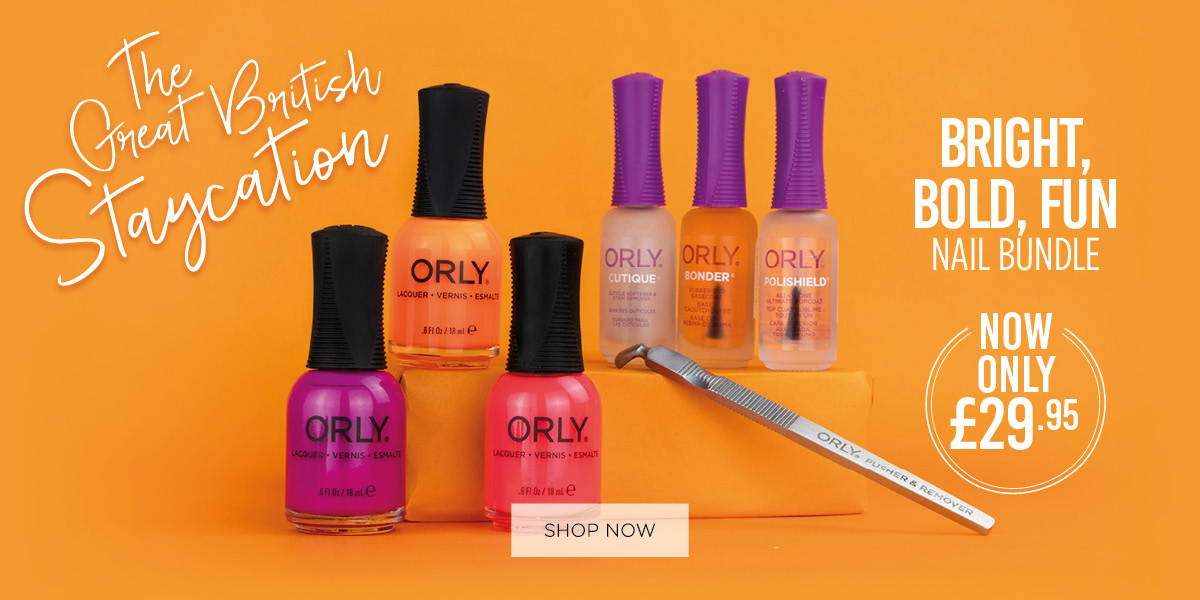 SHOP OUR Pedicure essentials