Introducing ORLY Super Bloom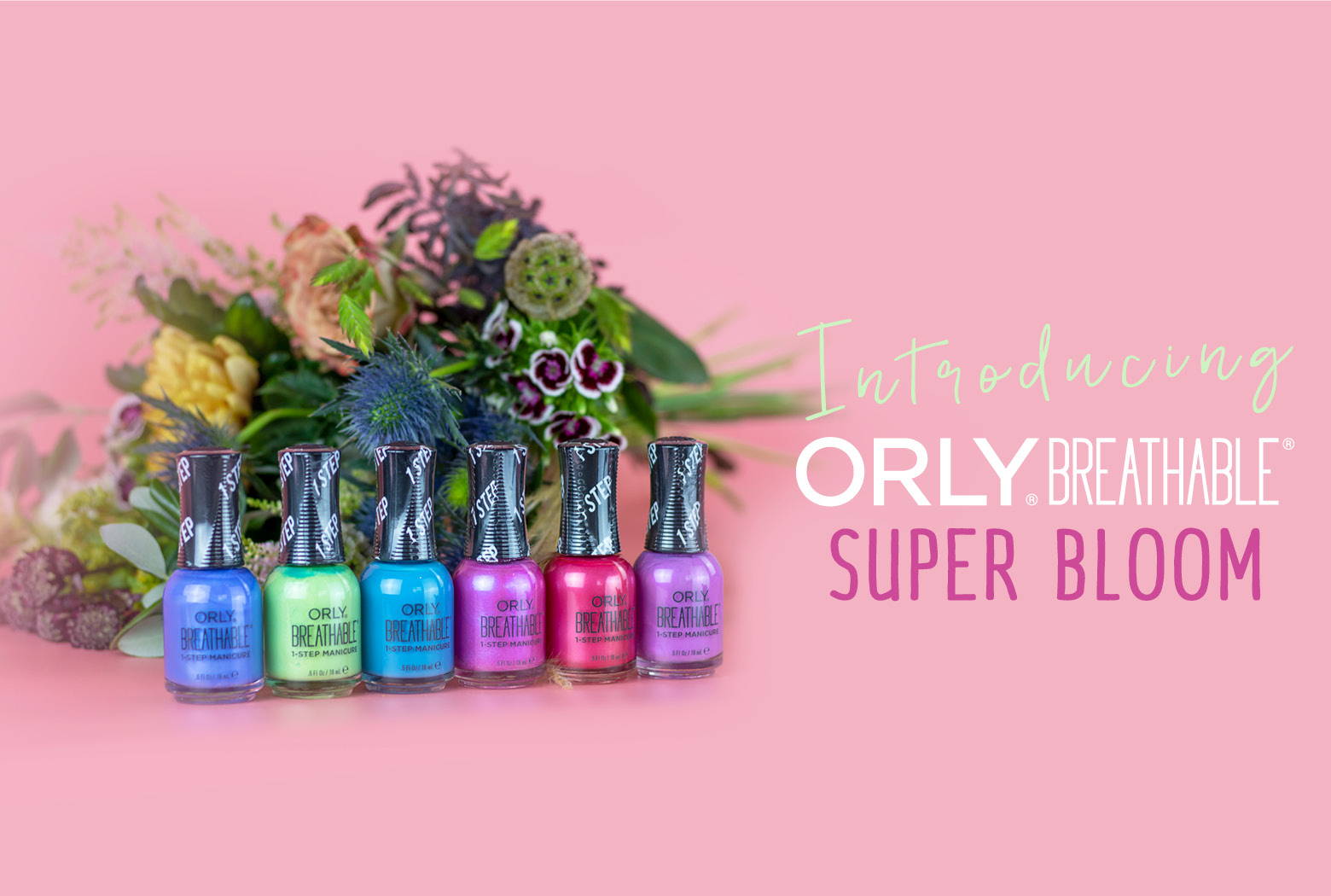 Introducing ORLY's brand new Summer 2021 Breathable nail polish collection, ORLY Super Bloom.
When summer hits, flowers bloom and the world becomes a bit more colourful. This collection is filled with whimsical, light-hearted nail polish shades inspired by an over-saturated garden wonderland.
Coral, periwinkle, and lilac shimmer nail polishes glisten like the morning dew on new petals as they're greeted by the morning sun. While a soft, sky-blue créme nail polishes creates the perfect backdrop for those radiant florals to shine.