If you're feeling gory but gorgeous, blood horror nails are the perfect Halloween nails for you. The perfect accompaniment to any Halloween costume, or a subtle way to show your Halloween fever, blood nails are super easy and make an impact! Follow our 5 easy steps to recreate these blood drip Halloween nail art.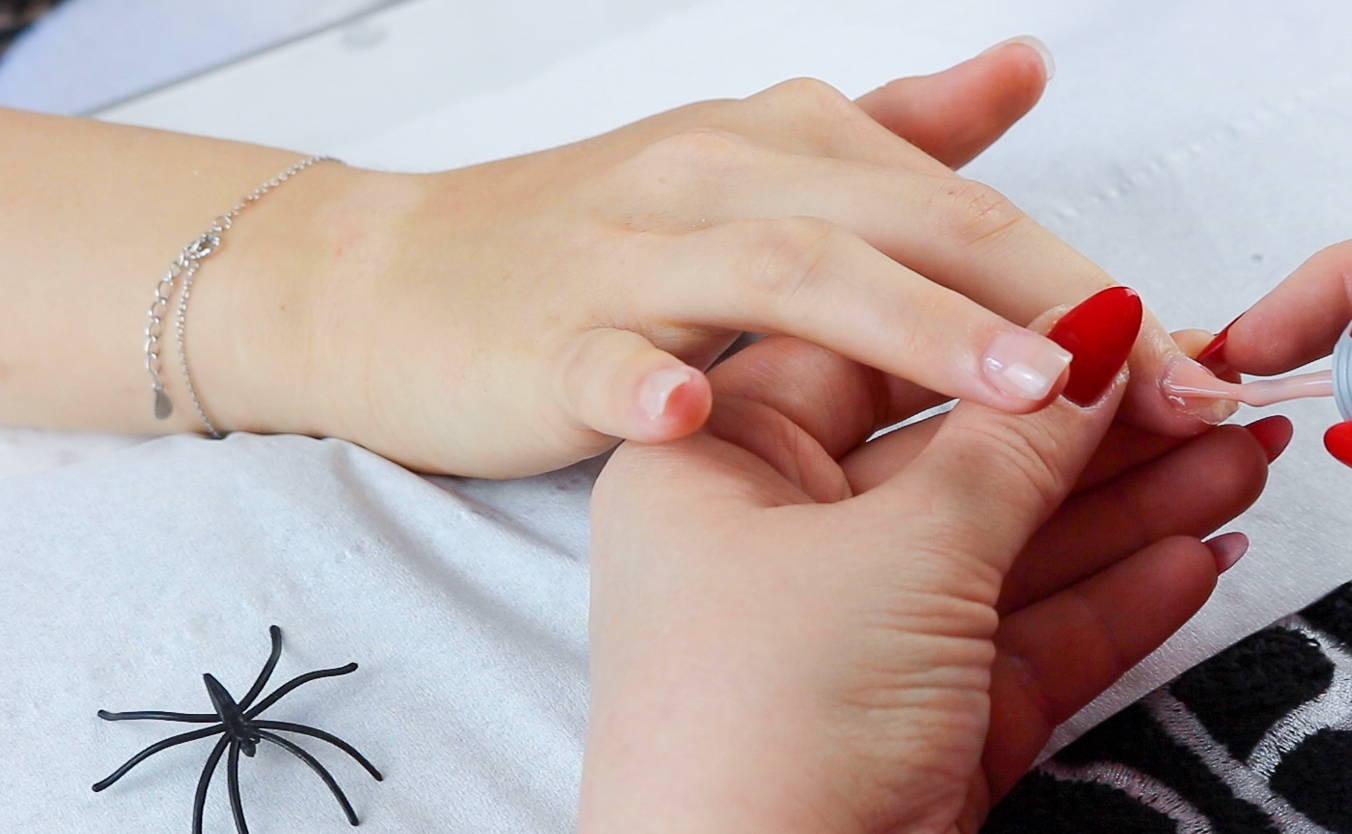 Step 2.
Using a dotter tool or striping brush, add a few dots of ORLY Haute Red nail polish to the nail and slowly drag up towards the cuticle.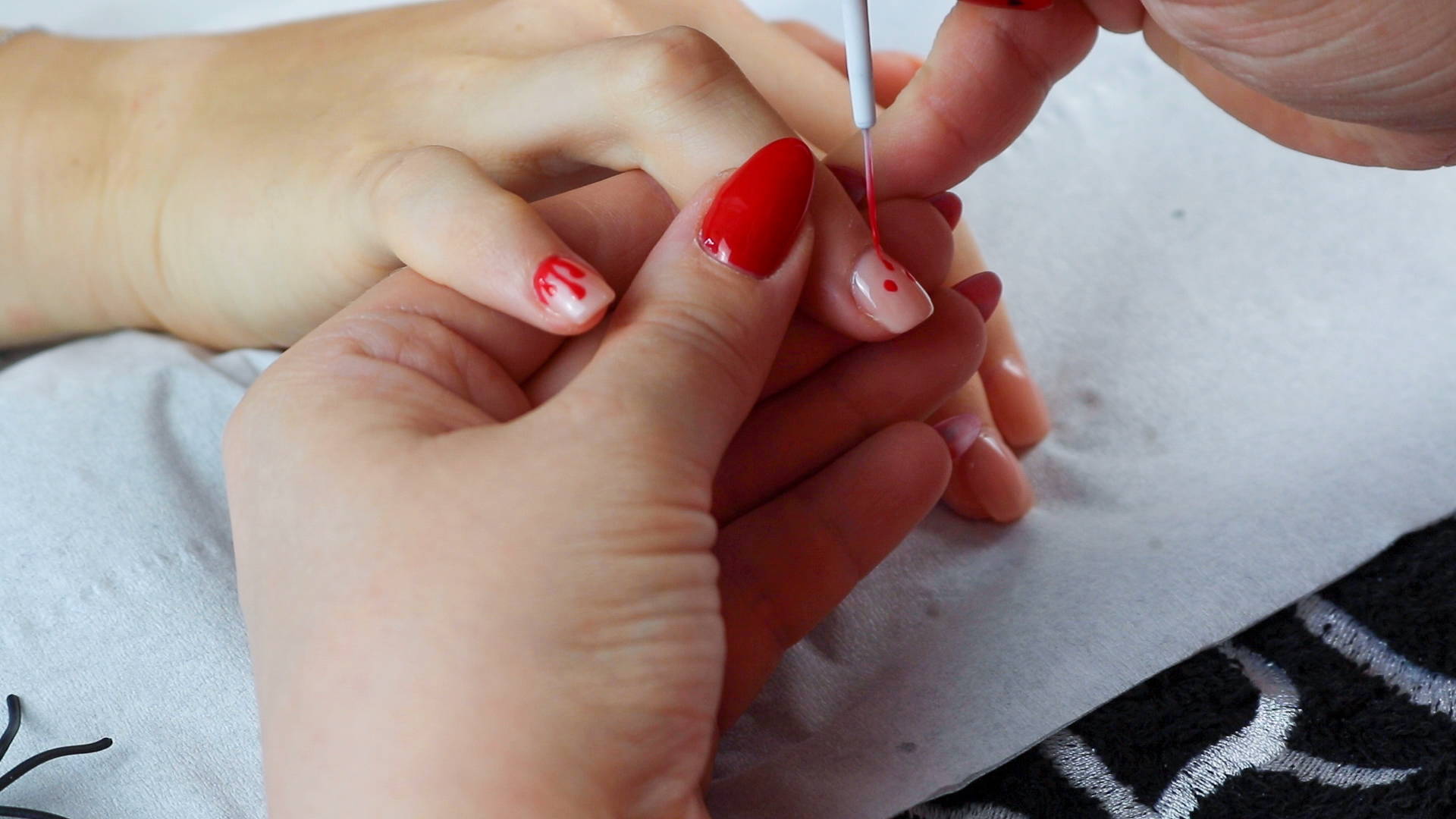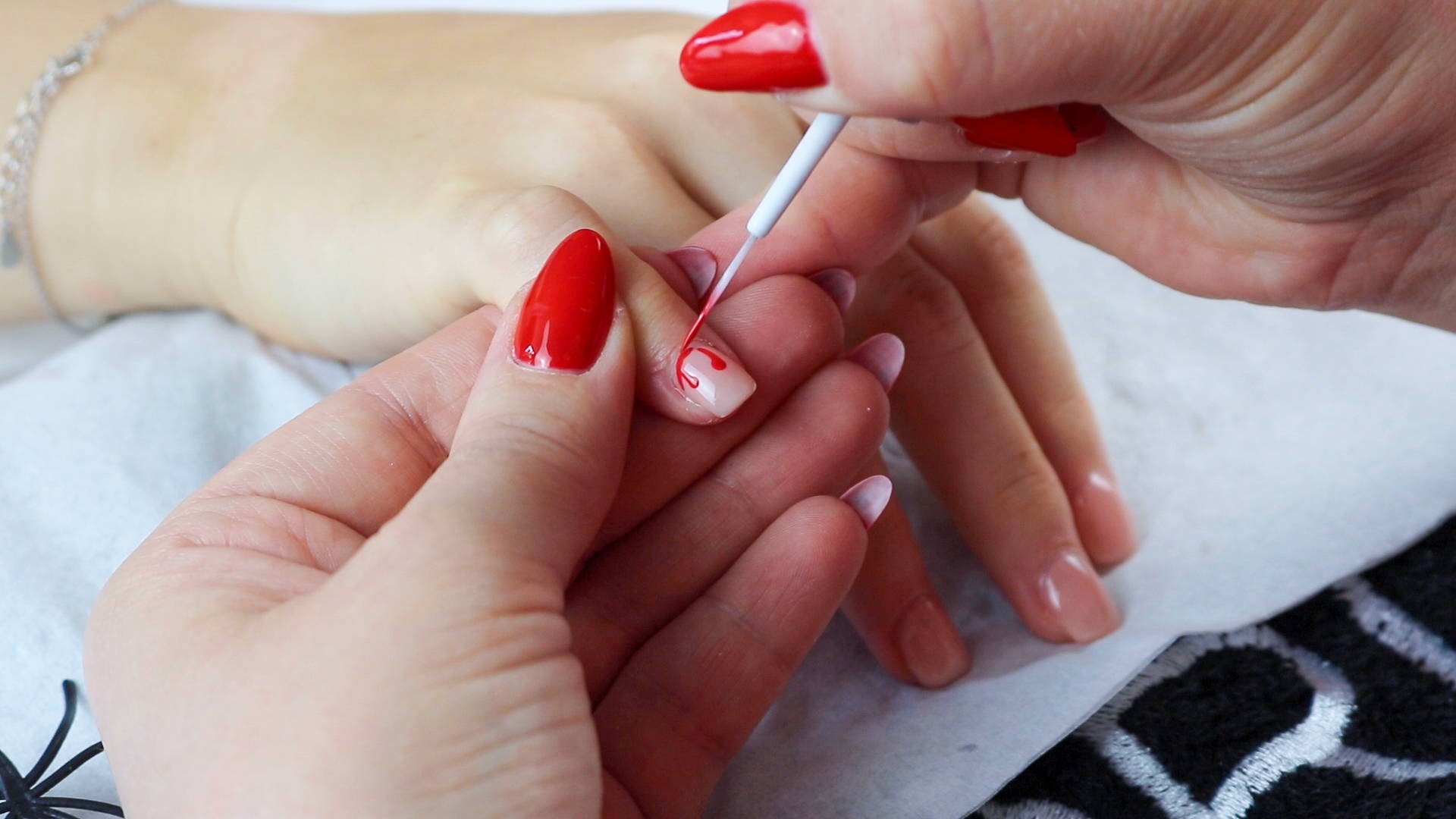 Step 3.
Next, using your striper and ORLY Haute Red nail polish, paint along the cuticle lines. Don't worry about being too neat, blood nails can be messy!
A striper brush is a long, thin nail art brush used for creating long lines. If you don't have a striper you can use an old, clean eyeliner brush!
Top tip: Add a few random drips that aren't connected to the main drip to make your blood nails look extra professional!

Step 4.
Thicken your drips with ORLY Haute Red nail polish, make it as gory as you like!
Top tip: Use ORLY Star Spangled polish to add a dark but shimmery accent to the drips.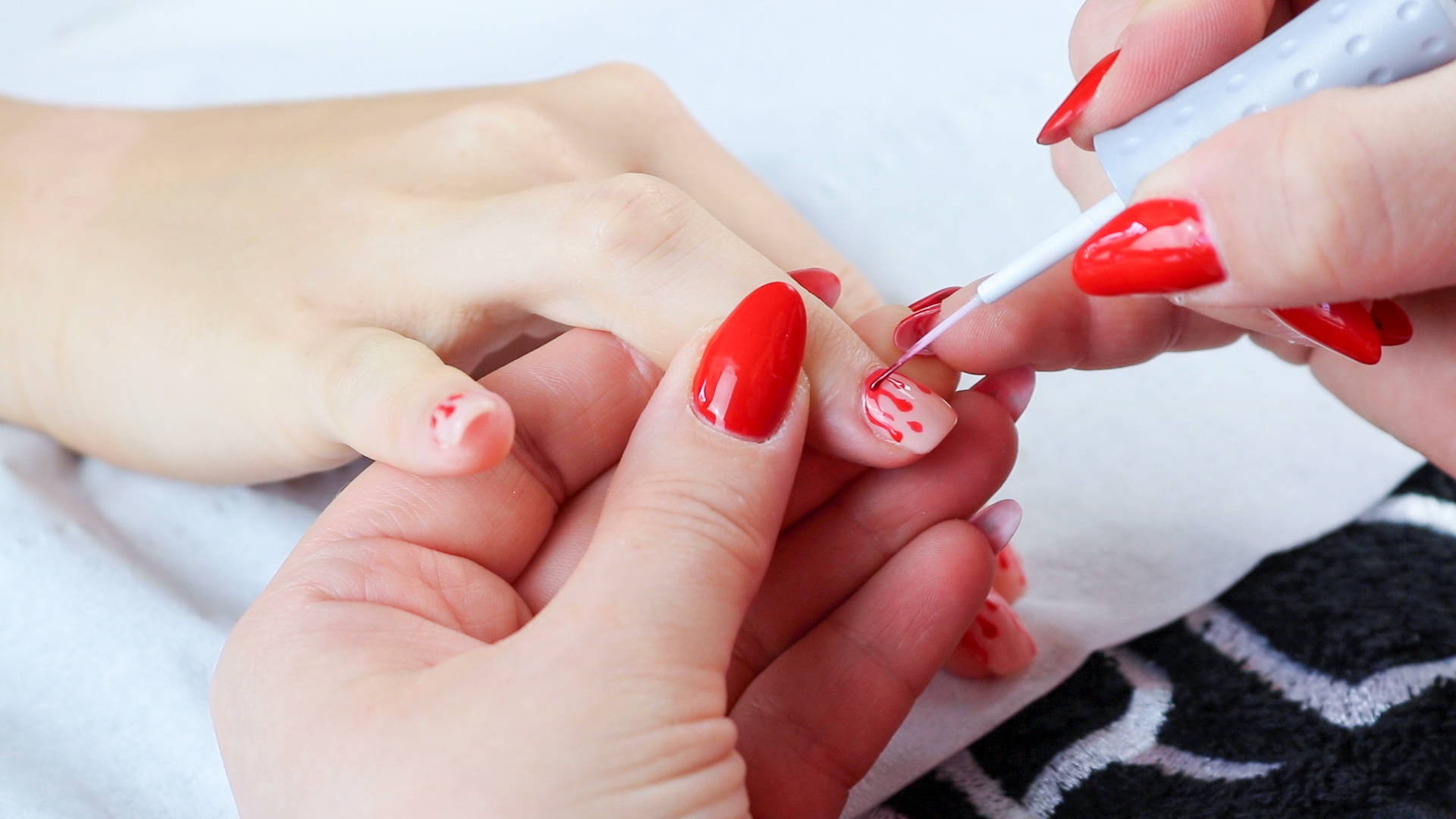 Tag us in your spooktacular Halloween nails @ORLYnailsUK
Tag us in your spooktacular Halloween nails @ORLYnailsUK