There's no denying that ghouls and ghosts make Halloween, so we couldn't ignore spooky nail designs, especially super easy Halloween ghost nail art! These cute-not-creepy ghost nails are so easy, anyone can do it so what are you waiting for? Read on and get ghostly cute ghost nails this Halloween.
Step 2.
Dip a striper or a thin detail brush in ORLY Liquid Vinyl to paint triangles at the free edge of the nail. Fill in the triangles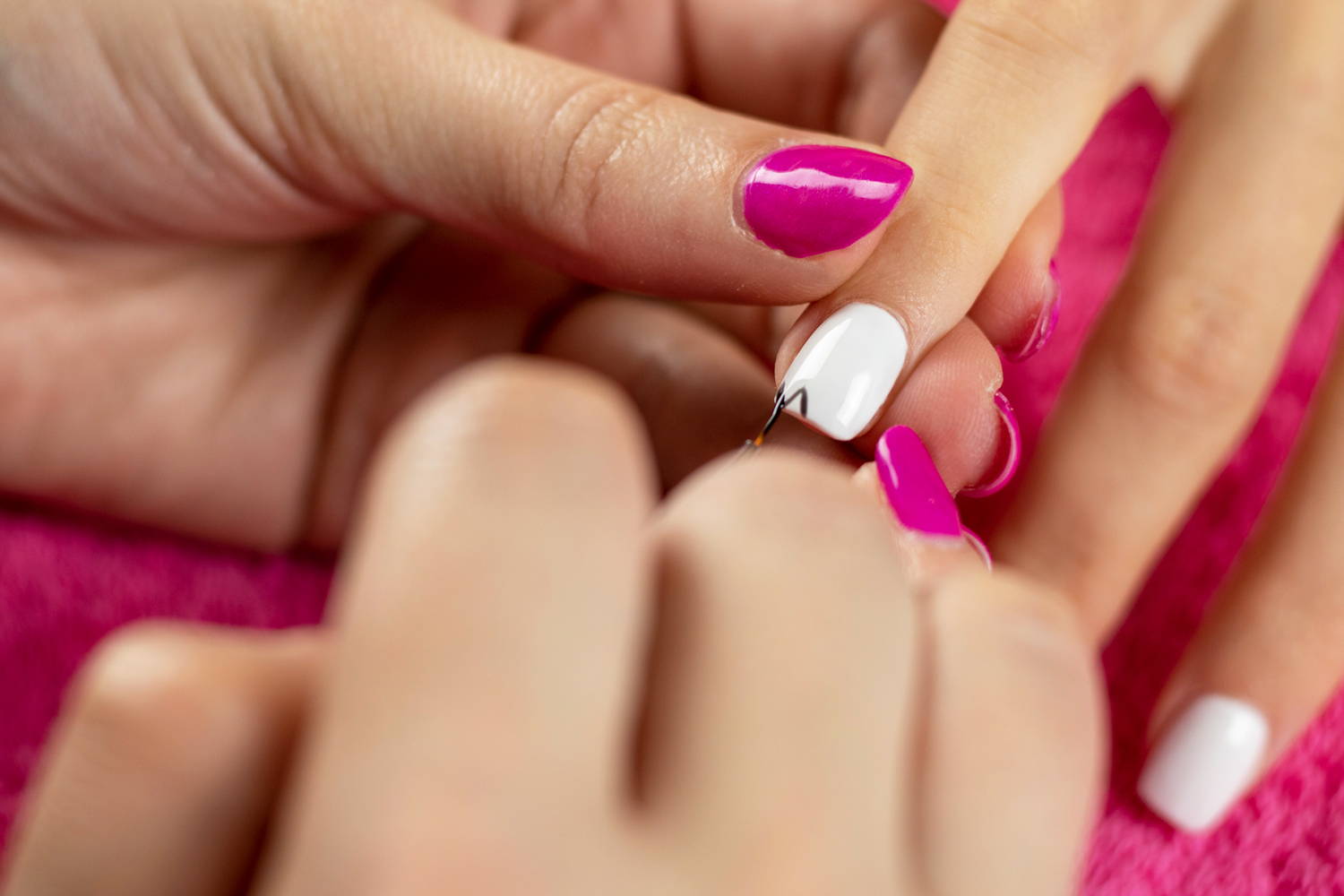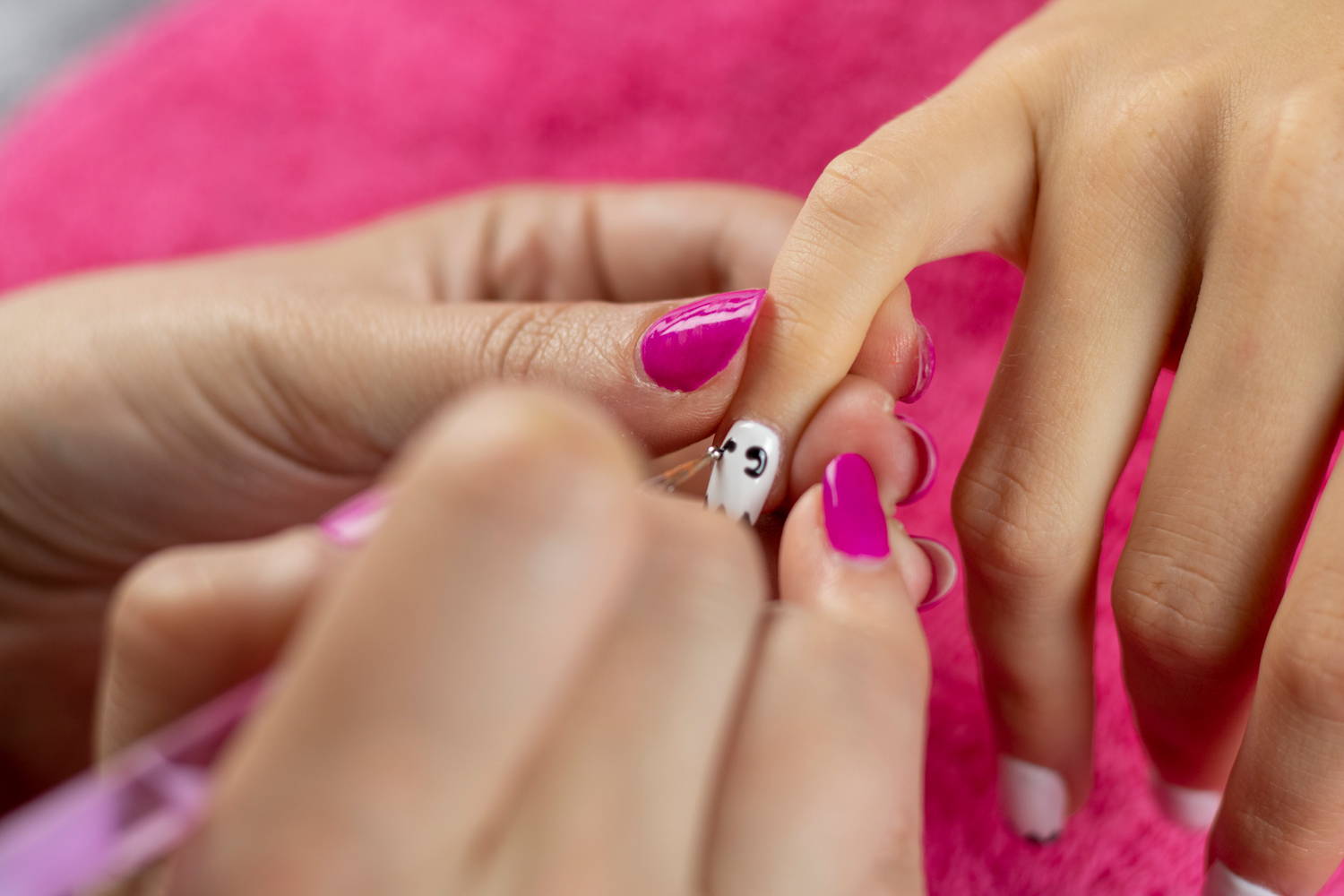 Step 3.
Using a dotting tool, create two mirrored C shapes for ghosty eyes using ORLY Liquid Vinyl
Step 4.
Take a striper and ORLY Liquid Vinyl and draw mirrored eyes using three small lines each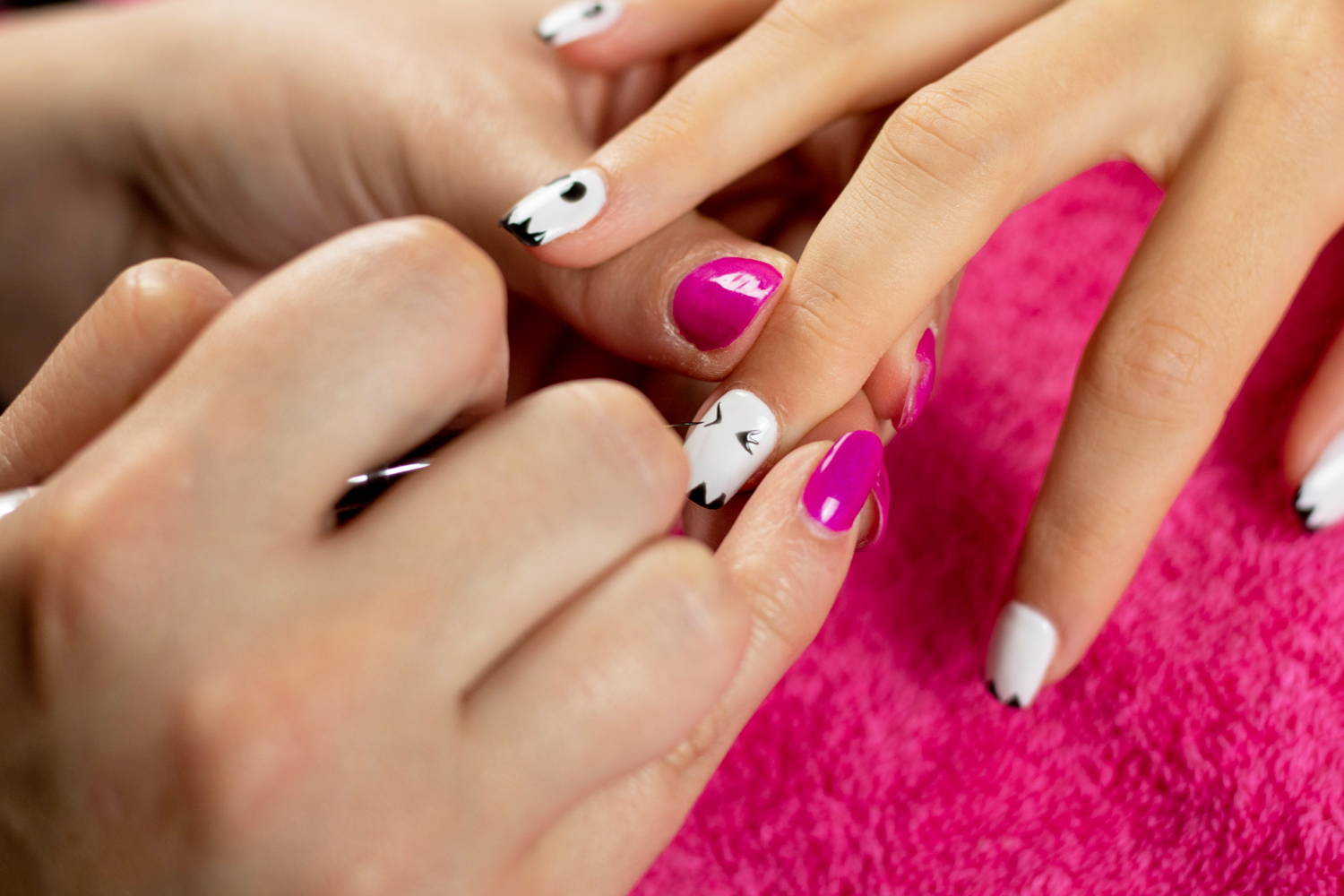 Step 6.
Finish your design by using a large dotting tool and adding two eyes on the thumb
When the nails are completely dry, apply ORLY Glosser Topcoat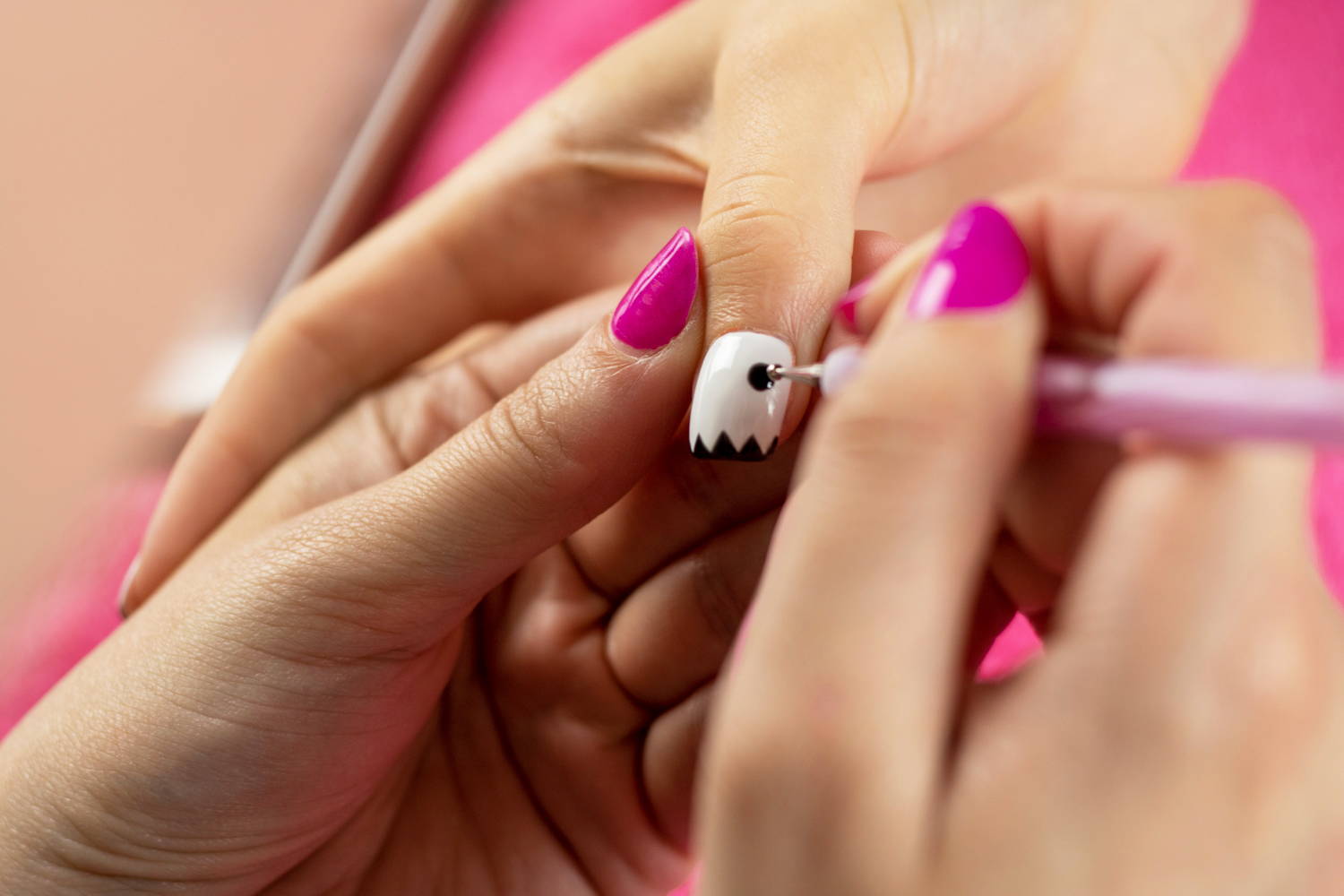 Tag us in your spooktacular Halloween nails @ORLYnailsUK
Tag us in your spooktacular Halloween nails @ORLYnailsUK