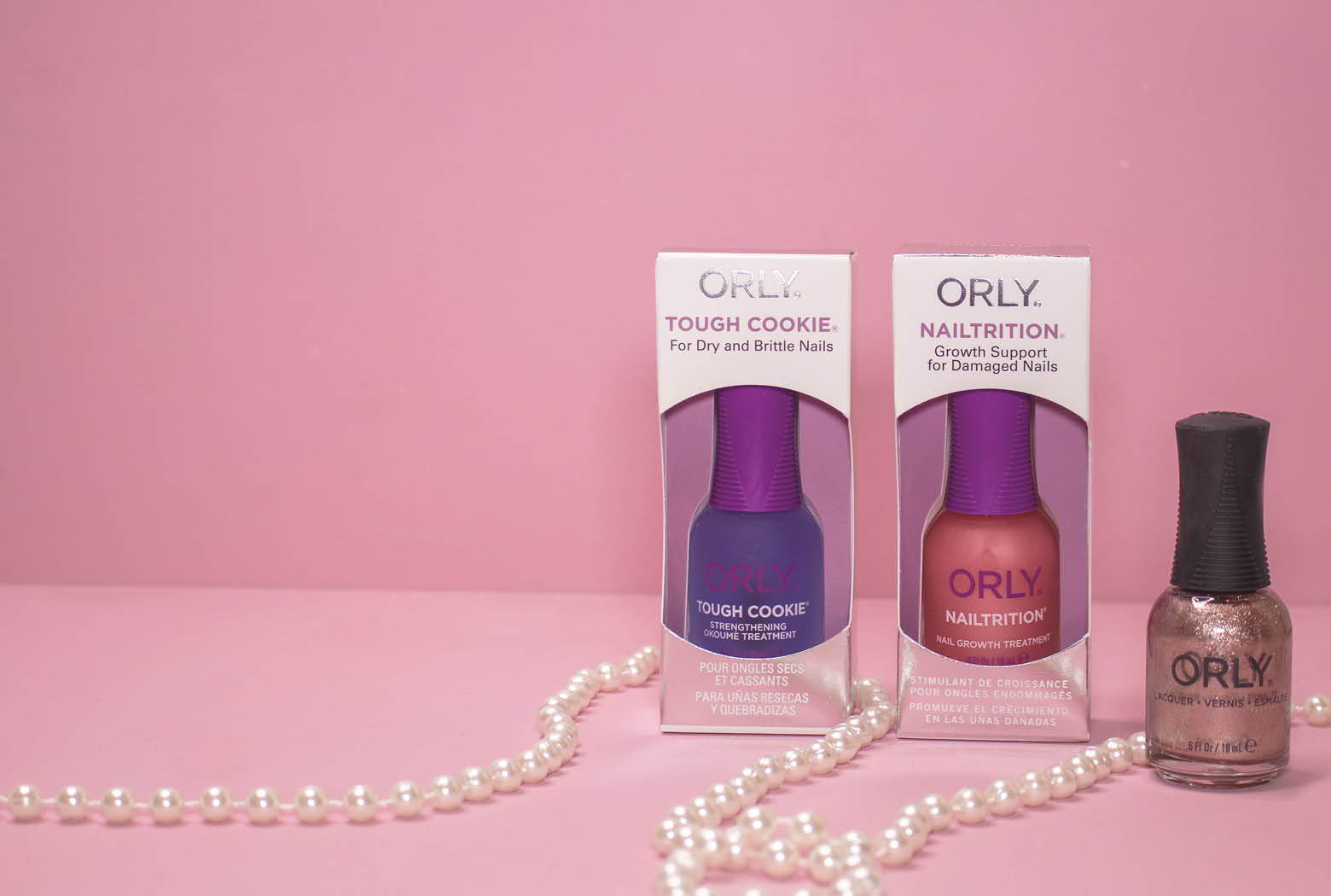 Beautiful at home manicures and pedicures start with strong, healthy nails. Here at ORLY we've got a comprehensive line of nail treatments to help provide effective solutions for every nail care need. From cuticle care including cuticle oil to quick-dry treatment, you'll find targeted nail treatments that prepare your nails, strengthen and protect, adds shine and shortens dry time.
Not sure which nail treatment you should be using? Don't worry we've put together an ORLY Nail Treatment, go to guide to help you find the treatment that best suits your nail care needs.
BREATHABLE 1-STEP MANICURE
Vegan | 13-Free| For Stronger Nails | The Nail Polish That Breathes

Doing your own at home mani has never been easier, use our ORLY Breathable 1-Step nail polish, there's no need to use a base or topcoat.
This Breathable nail polish offers treatment, colour and shine with Argan Oil, Pro Vitamin B5 & Vitamin C.
Why does your salon manicure last? – It's simple, they apply a professional basecoat. Many people skip adding a basecoat but a basecoat secures nail polish to the natural nail for a longer lasting mani.
ORLY's range of nail polish is 100% vegan, cruelty-free and 12-free from harmful ingredients. pigment-packed formula for perfect two coat coverage, as well as the ORLY Gripper Cap and 600-bristle Genius Brush.
Prevent your nail polish from fading and chipping with a nail polish topcoat. A topcoat will seal and protect your nail polish for longer-lasting manicure.
Now is the perfect time to grow those nails, your nails grow best when your cuticles are hydrated and healthy. Include ORLY cuticle care treatments into your manicure and pedicure to promote stronger, healthier nail growth. Discover our full range of ORLY cuticle oil, cream and cuticle removers.
Dry, sore, itchy hands!? We are all feeling the effects of the constant hand washing and hand gel application at this difficult time. Nourish your skin and promote healing with a non-greasy formula containing Shea and Cocoa Butters. Aloe Vera and Vitamins A & E to condition and help protect your hands against harsh environmental factors and excess washing.