LOVE your ORLY Nail Treatment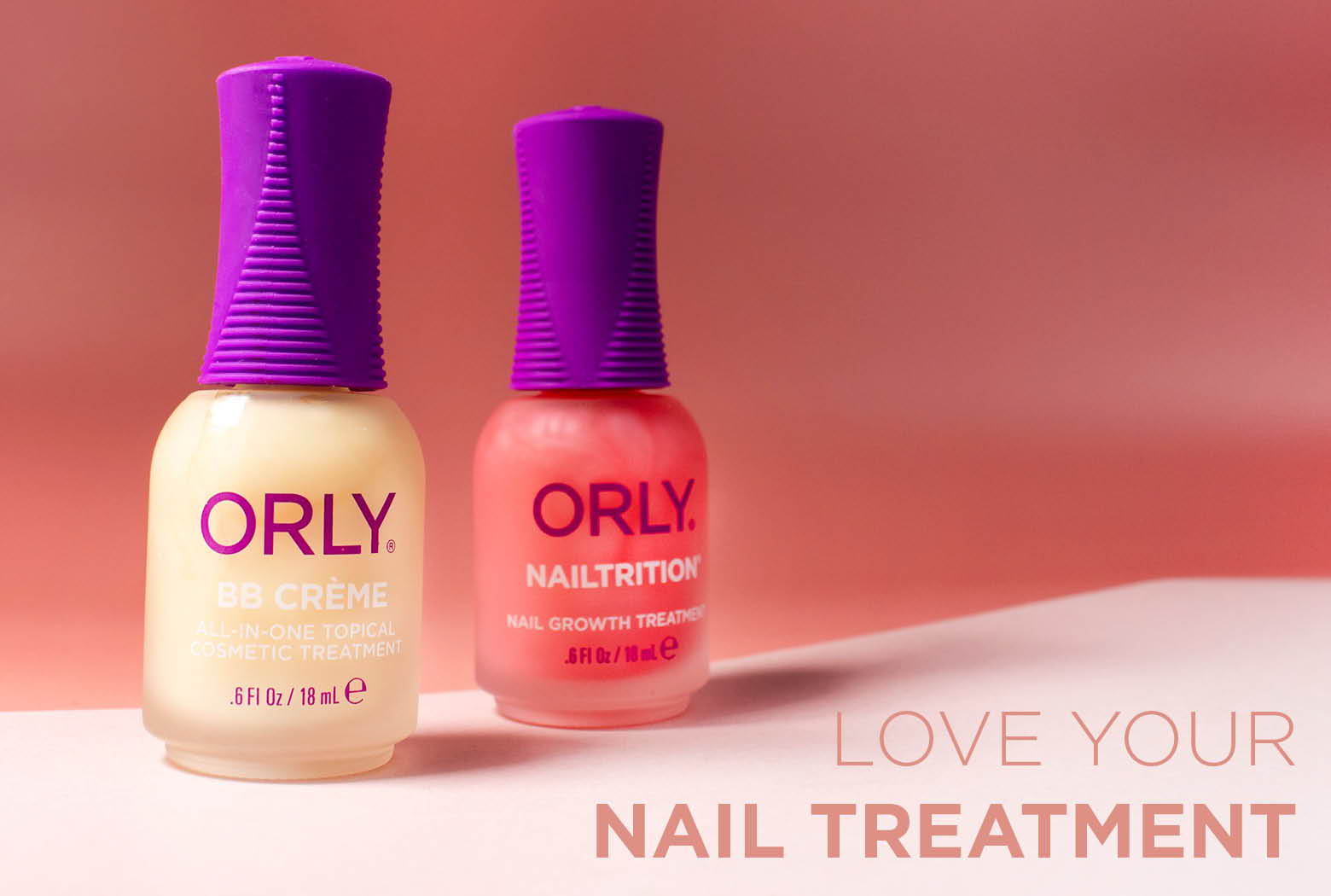 LOVE YOUR ORLY NAIL TREATMENT
It isn't just colour which can bring a hint of pink to your nails. We have a selection of fantastic nail treatments that will add a touch of pink.
One of ORLY's biggest nail treatment innovations! ORLY BB Crème really is make up for nails. It whitens, brightens, smoothes and protects your nails giving your nails an instant makeover and a healthy glow. ORLY BB Crème also contains UV filters which will help prevent discolouration of your nails too, the perfect nail maintenance treatment.

A 14 day advanced nail treatment containing collagen, wheat protein, keratin and bamboo extract. ORLY Nailtrition nail treatment will help strengthen peeling nails and stimulates healthier and faster nail growth. Great for nails recovering after gels or acrylics or for nails that struggle to achieve any length.
Unlike traditional nail polish ORLY Breathable polish is infused with Argan Oil, Vitamin C and Pro Vitamin B5 which will help improve nail hydration, stimulate nail growth and help heal damaged nails, all whilst you are wearing a stunning colour on your nails. ORLY Ambassador Lou's favourite pink nail polishes from this fantastic range are, ORLY Nail Superfood - a bright watermelon pink, Happy & Healthy - a cool toned, bublegum pink and You're A Doll - a pastel pink crème.
SHOP OUR pink nail polish